Lil' Kickers Soccer for Kids
Making a difference ... one goal at a time!
Lil' Kickers, a strong foundation … for life
Our balanced and creative approach to coaching will have a positive impact on your child that goes far beyond the soccer field. Our high-energy soccer classes are carefully designed to enhance your child's overall growth and well-being. The result? Kids with strong physical skills, who are well-balanced and confident. And, we do all this while your child has the time of their life.
Lil' Kickers Class Overview
Step onto the field during any Lil' Kickers class and you will find it transformed into a world created just for your child. Our well trained coaches will thrill your child with 50 minutes of highly creative, high energy and age-appropriate activities that serve as a great introduction to soccer, and help children master developmental milestones, appropriate for their age.  Classes involve lots of cheering, high five's, positive encouragement and once again high energy!
Because Lil' Kickers is first and foremost a child development program our purpose is really to help children mature on all levels. Our program focuses on helping children build strong physical, social, cognitive, and emotional skills that will help them be successful on and off the soccer field. We believe in teaching children in ways that suit their developmental level. So, you won't see adult-like skill drills in our classes, but you will see teaching methods specifically designed to create an atmosphere that is effective and fun. You will also see happy, confident and sweaty kids who are eager to learn and want to keep coming back for more.
Lil' Kickers Class Levels
Lil' Kickers classes are available to children ages 18 months to 9 years. The Lil' Kickers curriculum was developed using renowned child development theory, so classes are tailored to specific ages and can accommodate most children. And while we are always true to our theoretical roots, we are continually working to discover new ways to enhance the program.
Lil' Kickers coaches are trained in child development theory so they incorporate a developmental perspective when approaching children — always mindful of what children are capable of accomplishing at each age.
Bunnies (18 – 24 Months) — Parent & Child Classes
Bunnies classes are a fun introduction to the Lil' Kickers program. Toddlers and parents explore basic soccer and movement skills together. Classes include parachute activities, bubbles, lots of goal scoring, and the famous cone towers!
Bunnies classes are 50 minutes long
Parent participation is required
The ratio for Bunnies classes is 15:1 w/parents on the field
Thumpers (25-30 Months) — Parent & Child Classes
Parents and kids, lead by one of our instructors, play organized games together to develop listening skills, balance, ball skills and foot-eye coordination. Thumpers is the ideal next step for Bunnies veterans who are not yet old enough for the Hoppers level, and a perfect introduction to Lil' Kickers for new players.
Thumpers classes are 50 minutes long
Parent participation is required
The ratio for Thumpers classes is 12:1 w/parents on the field
Cottontails (2.5-3.5 Years) – Parent & Child Classes
Cottontails is a class designed for children who are ready for more of a challenge than a Thumpers class, but who are not quite ready to be on the field without a parent or caregiver. The Cottontails curriculum is designed to build fundamental skills such as balance, coordination, and ball skills. Cottontails classes also offer another component-helping your child build a sense of independence. As children progress through the session and become ready for more independence, parents can choose to transition to a less active roll in the class, helping prepare the child to transition to the next level.
Cottontails classes are 50 minutes long
The ratio for Cottontails is 12:1 w/parents on the field
Hoppers (3 & 4 Years) – Beginning
Three and four year-olds get a fast-paced, fun exposure to the most popular sport in the world. Classes focus on foot-eye coordination, dribbling, scoring and balance. Hoppers classes will also introduce the concepts of teamwork and cooperation. Hoppers will not play any competitive soccer games.
Hoppers classes are 50 minutes long
The ratio for Hoppers classes is 7:1 Beginning Lil' Kickers Class
Jackrabbits (3 & 4 Years) – Intermediate
Lil' Kicker Jackrabbits Jackrabbits is a class designed for three and four year-olds who have either taken a session of Hoppers or have other soccer experience. Jackrabbits classes will focus on more complex ball skills (trapping and passing). Some small-sided, non-competitive soccer games will be introduced.
Jackrabbits classes are 50 minutes long
The ratio for Jackrabbits is 7:1
Big Feet (5 & 6 years) – Beginning
Big Feet classes are for five and six year-olds who have not played soccer before. These classes concentrate on giving beginning kids a set of basic soccer skills (dribbling, passing, trapping,scoring) and some confidence on the field. Kids will be introduced to the ideas of sportsmanship and team play. Kids will play some small-sided, non-competitive soccer games to help prepare them for Micro Classes.
Big Feet classes are 50 minutes long
The ratio for Big Feet classes is 12:1 Lil' Kicker Class
Micro 4/5 Class, Micro 6/7 Class, Micro 8/9 Class – Intermediate Level
Lil' Kickers Micro Class Micro Classes are developmental and non-competitive for intermediate kids ages 4-9 years designed to enhance individual and team skills, with an emphasis on fun and safety. Micro Classes are for kids who have played soccer before either in Lil' Kickers or another program.
Format:
50 minutes of class time with 15-20 minutes of instruction and 20-25 minutes of scrimmaging
Teams will field no more than four players at a time
Everyone gets equal playing time
There will be no goalies
We will not keep score or league standings
Micro Classes are 50 minutes long
The ratio for Micro Class is 12:1
FALL classes end
DECEMBER 3RD 
( No classes, Sat. November 11th or November 21st – December 1st)
EMAIL:  lilkickers@scor-richmond.com to sign up for the remainder of Summer Session
See Our Current Schedule for
WINTER 2023/24
lilkickers@scor-richmond.com
Join anytime! Enrollment for Lil' Kickers classes is always open; if you join after a season has already begun, then classes are pro-rated so you only pay for the remainder of the season. Classes need at least 4 participants to take place each season, therefore class times/days are subject to change.
WINTER Session –  December 4th-March 17th – 13 weeks
No classes:  December18th – January 1st
Lil' Kickers or Skills Institute Classes
Contact our Lil' Kickers Coordinator at 804-307-7171 or email lilkickers@scor-richmond.com.
SKILLS INSTITUTE CLASSES:
Skills Institute is a developmental soccer program for boys and girls ages 5-12 years. With a 8:1 player to coach ratio, players will receive plenty of one on one attention as they explore their potential in the target areas of soccer. Classes will be offered in groups by age and skill level. Throughout each session players will be evaluated, experience chalk talks, and the occasional homework assignment to practice at home. Players will walk away more confident, equipped for their next right step, and ready for life's challenges on and off the field.
Click here for Skills Institute Schedule
Lil' Kickers Soccer Program partners with Jacob's Chance! Jacob's Chance provides athletics, enrichment, and community to those of all abilities across the Greater Richmond Region

Email: info@jacobschance.org Phone: 804-640-8109%

Email: info@jacobschance.org Phone: 804-640-8109%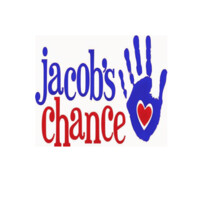 How do I get a uniform?
EFFECTIVE SUMMER 2023: Lil' Kickers JERSEYS will be included with a full session payment for first time customers only. 
Existing Customers or Customers renewing their membership are able to purchase an additional uniform if needed for $20 (member price $10 Jersey , $10 Shorts) or $30 (non-member price).
Can I join a class in the middle of a session?
Yes! We offer open enrollment so that you can join anytime and have your class fees prorated. This means that you pay only for the remaining number of classes and not the full session fee.
What should my kids wear?
Participants should wear comfortable clothes and indoor soccer shoes (no cleats) or plain tennis shoes. We usually recommend shin guards to any child who is registered for a Micro class. Lil' Kicker uniforms are included with the payment of a full session, for your first session. All uniforms following can be purchased for $30, or $20 if your membership is current.
How many girls and boys are in each class?
Classes are co-ed, so the mix of boys and girls is based on who registers.
What is the difference between a Hoppers and a Jackrabbits class?
Hoppers is a class for beginning 3 and 4 year olds that works on developing individual skills. Jackrabbits is an intermediate class, falling between the Hoppers (for total beginners) and Micro classes (for school age kids who have had previous experience). In Jackrabbits, children play more one-ball oriented games to help them transition from individual skills to team skills. Some small-sided, non-competitive scrimmages are also introduced in Jackrabbits.
If I register my child for a session, are we "guaranteed" a spot in the next session?
No. All registrations are first come, first serve basis.
What kind of instructors do you have?
All Lil' Kickers coaches are carefully screened to ensure we provide quality, child-centered, high energy instruction. Each coach goes through a rigorous training process, which includes child development training.
Why don't they play more soccer in this program?
While many soccer programs are busy using traditional soccer skill drills to drive home the fundamentals of soccer, we approach coaching from a child-centered perspective. Because of this perspective, we know that our main goal is to make learning fun for kids. We do this by putting instruction into a context children understand, using special techniques designed around how kids naturally learn. Lil' Kickers teaches your child the fundamentals of soccer, but focuses on developing the whole child. Our program helps develop social, emotional, and cognitive skills that result in our Lil Kickers becoming well-balanced and conscientious individuals on and off the soccer field.
Do I need to check in?
If you're not sure which field your child's class is on, please see the front desk so that we may direct you. Your child's class will remain on that same field for the duration of the session. If you are attending a make-up class, please see the coordinator who will direct you to the appropriate field.
What if I can't make it to one of my classes?
Any classes missed within the enrolled session can be made up- but is subject to space availability. We ask that you inform us prior to the missed class and we will provide you with the available make up options. We typically offer many other class times, so usually this is not a problem; however we cannot guarantee that space will be available. Please note that you cannot carryover make-up classes into later sessions (i.e. If the class was missed during the Summer Session, it must be made up during the Summer Session and will not carry over into Fall).
Can I register my child for just one class?
No, but we do offer one free trial class to new customers to see if their child enjoys the Lil' Kickers experience.
Do I have to pay for the free trial class if I sign up?
No. The free trial class is discounted from the class fee when you sign up.
How many free trials can a child take?
The free trial policy is usually limited to one free class per child. However, in special circumstances a Lil' Kickers Coordinator may offer an additional free class to a child, particularly if it's been a long time since the last free trial class.
Can I get a Lil Kickers discount for both of my children?
Yes! We offer a sibling discount of $15.00 for each additional child registered.
My child's coach last session was great! Can I request the same coach again for the next session?
You can request a specific coach; however your child's placement with that coach is not guaranteed as the assigning of a coach to a specific class is determined by coach availability.
Can we pay as we go during the session?
The entire session must be paid in full at the time of registration, but because we offer open enrollment, class fees may be prorated.
Can I sign up for multiple days a week?
Yes, but please note that you will need to register and pay for the additional class sessions separately. And don't forget that we offer a $15 session discount for any child who attends multiple classes per week.
Can we come on any day?
No. In order to maintain class ratios and consistency within the program, we schedule children for specific times and days. When registering, be sure to first determine which day best suits your schedule. Of course there may be an occasion when a make-up class is needed. In that situation, you can schedule a make-up class for any day in which class space is available. If your schedule changes during the session, and you need to switch days, we will try to accommodate your needs to the best of our ability. However, changes cannot be guaranteed and are based on space availability.  We typically hold a "make-up day"  – there is a specified week and days near the end of the season to make up a class – through free play at SCOR – details vary.
What's your refund policy?
Refunds for classes are assessed on a case by case basis and are not guaranteed. If withdrawing a child from the current session, you will only be refunded for future classes and not for any classes that have already occurred. Annual or family registration fees will not be refunded. Our only exception to the nonrefundable registration fee is if you request a full refund before the session begins.
What if my child is not feeling well?
If your child is showing the following symptoms of illness, or if they have been diagnosed with any infectious diseases, we ask that you keep your child home. Examples of symptoms include:
A fever within the past 24 hours, diarrhea, nausea or vomiting, a constant runny nose or cough not caused by allergies, or a rash that has not been checked by a doctor.
What does the Lil' Kicker recommendation process consist of?
Every session all Lil' Kickers get a child development soccer evaluation to determine whether they should be moved to a more advanced level or continue in their current class level as they haven't yet mastered all the skills necessary to move up. As Lil' Kickers is a progressive program where each class level builds on the next, these evaluations are meant to ensure every child is set up for success in our program by guiding them in achieving developmental milestones through the completion of physical, emotional, social and cognitive goals.
Why was my child asked to repeat the same class as last session?
Classes are commonly repeated in Lil' Kickers as children need repetition and consistency in order to learn through cognitive mapping. The skills they touched upon in the first session are then repeated and solidified in the mind of every child so that developmental milestones are fulfilled in order to set them up for success both on and off the soccer field.
How long are classes?
Each of our classes lasts 50 minutes with a water break about half way through. Please be mindful that classes run back to back with a ten minute gap in between scheduled classes. We ask that parents refrain from remaining on the field after their child's scheduled class in order to allow time for coaches to set up for the next class.
What are the child-to-coach ratios for each class?
Ratios vary depending on several factors including the mobility of the children in the class, whether parents are participating in the class, and the level of technical instruction required. You can find exact ratios in the class descriptions.
How long are your sessions?
We offer four (4) sessions a year that break down into approximately 13 week cycles.
When should my child move up to the next class?
Advancing to the next class really depends on the child and how they are doing in the current class. Our philosophy is that sports played at younger ages should be mainly about overall emotional and cognitive development and the social experience of playing in a group or on a team. The exercise and growth of a child's physical capabilities is of lesser importance; so prior to moving a child, we consider not just the child's physical needs, but also their emotional, cognitive and social needs. This approach helps create a successful learning environment for children who are ultimately well developed in all areas. Your child's coach will evaluate your child every session and provide a recommendation for which class is most appropriate.
What does the Lil' Kicker recommendation process consist of?
Every session all Lil' Kickers get a child development soccer evaluation to determine whether they should be moved to a more advanced level or continue in their current class level as they haven't yet mastered all the skills necessary to move up. As Lil' Kickers is a progressive program where each class level builds on the next, these evaluations are meant to ensure every child is set up for success in our program by guiding them in achieving developmental milestones through the completion of physical, emotional, social and cognitive goals.
Even if my son is not old enough, can he be put in the same class with a sibling?
Our classes are developed to be age and level appropriate, so normally siblings of different ages are not in the same class.
Meet your Youth Program Coordinator!
Sherri Pardue Kolanko
Lil' Kickers history at SCOR
In 1999, Arena Sports (Seattle, WA) started Lil' Kickers with the goal of building a kids' program that was fundamentally sound and outrageously fun. Using world renowned child development theories, child development professionals, experienced coaches and the expertise that comes with thousands of hours of working with children, Lil' Kickers created a curriculum that introduces kids to soccer and so much more. A program was created that helps develop a child's social, emotional, and cognitive skills while providing physical exercise and developing players who are good sports and good teammates — on and off the soccer field.
Lil' Kickers came to SCOR in 2008 under the leadership of Tyler Pardue as Lil' Kickers Coordinator. Here, SCOR could instill the foundation and fundamentals of the program. While Richmond is very rich with soccer teams and leagues, the idea was to bring something that would help character development as well as soccer skills, to cultivate fun and learning while nurturing the cognitive, physical, and emotional development of the child. In 2015, Tyler received a promotion within SCOR, and it was time for a new coordinator to take over.
Sherri Pardue Kolanko is now our Lil Kickers and Skills Institute coordinator.  Sherri formerly studied early childhood eduaction, played college soccer at Radford University, is a mom of 3 boys and has been with SCOR for over 10 years.  Sherri is also SCOR's event/party coordinator and is positioned to take the youth program to new heights! Betsy Barrow joined the SCOR management team as a co-coordinator for the Lil' Kickers and Skills program in the Summer of 2020. She is also the camp director at SCOR. Betsy graduated from Saint Leo and was previously the site coordinator for camps in Florida.  Sherri and Betsy are super enthusiastic about SCOR's youth programs and helping them acheive great growth!
With the completion of the new building set, there are no obstacles to stand in the way of the program's progress. The team at SCOR strives to continuously grow while upholding the Lil' Kickers' mission to lead, inspire, value and equip every child in achieving their developmental milestones to ensure their success both on and off the soccer field.
Enrichment in Motion
Are you looking for a fun, child-centered sports program which fosters physical, social, cognitive and emotional growth! Let Lil' Kickers be your next:
Before and/or after school program
Part of your physical education program
School break camps
Field Trips
Create your own classes
Don't see a day and time that works for you? Create your own class with 5 of your friends to hold here at SCOR on the day and time you want!
Want Lil' Kickers to come to you? Get you and 5 of your friends together to form your own Lil' Kickers class, held anywhere! Classes can be held in a park or any large green space on the weekdays. You find the space and we'll come to you.
» Contact Sherri @ 804-257-7267 or lilkickers@scor-richmond.com.
Testimonials
Has Lil' Kickers made a difference in your child's life? Let us know in a short email and we'll post your comments here.
Lindsay S. from Aylett, VA
My family really loves the Lil' Kickers program. At first you just see your 18 month old running around with a ball each week (which is great exercise no matter what), but then all the sudden one day you realize you are staring at a confident almost three year old trap a ball, take it down field and score a goal. The fundamentals they learn are so worth each and every class milestone. 💙thank you guys!! We can't wait for fall session to begin!
Ryan
We are brand new to SCOR so I was thrilled to learn about this camp via email. My 9 year old, Sophie, had a BALL today in the all sports camp. This is a kid who avoids sports (and rigorous exercise) at all costs, so it's verging on miraculous to have her loving both her Saturday class and today's camp as much as she does.
In fact, the first thing she said when I picked her up at lunch was "can I stay the whole day next time?"
I don't know what kind of magic you all have over there, but I'm super grateful that you keep sports fun and accessible for all ages and abilities.  From the bottom of my heart, thank you.
M Woods from Richmond, VA
I think this is an exceptional program run by excellent individuals. The atmosphere is positive which helps the children develop skills at their own pace.
Paul (AKA Zoe's Dad)
I wanted to send you a note of my daughter to describe the interest that she now has in Soccer because of your program. We started her in your program when she was 18 months old. She has attended two beginning sessions and she is now currently in the second tier class (I think they are called Cottontails?). She is now 2.5 years old.
She absolutely LOVES soccer now. She can run with the ball "in-control" up and down the field. She is even realizing how to control the balls direction as she runs. And she is now learning to take the ball down the field and end with a score on goal. ABSOLUTELY AMAZING!!!!
But, the best thing of all is that she really likes Soccer now. The last couple of weeks have been great with the Olympics on TV. If she sees that there is Soccer on the TV, she will sit down and watch the whole game. Totally transfixed on the game. To the point of getting mad when it is half-time. Lol
Thanks go to you and your team of volunteers. I am so happy that there is a program to get young kids exposed to such a great game here in Richmond. And to watch her skills progress at such a young age is amazing! Not to mention that now I have someone to watch the games on TV with.
Ryan from Midlothian, VA
My daughter loved Lil' Kickers last week … couldn't get her uniform off of her until it was bedtime. Good job …